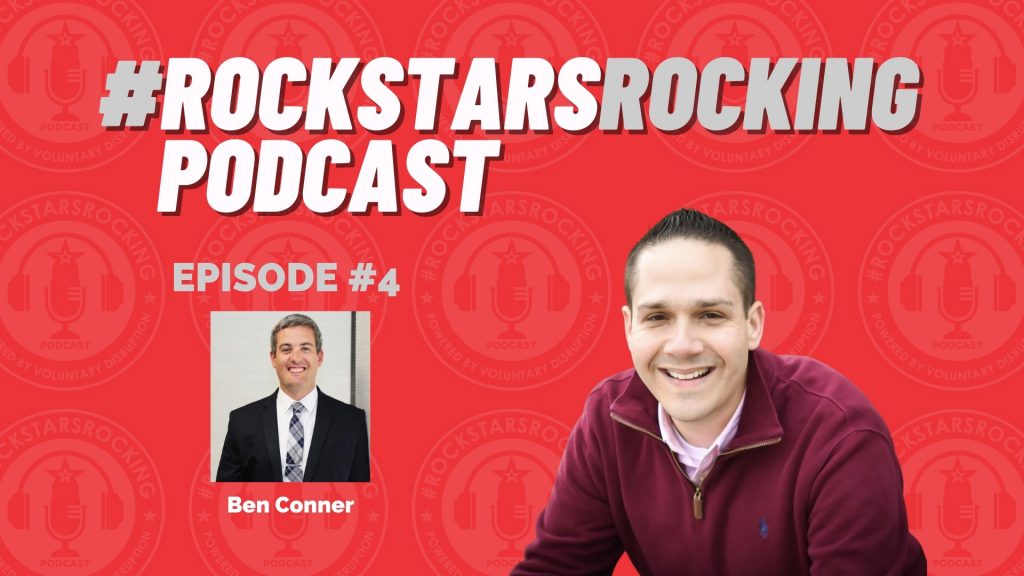 Podcast: Play in new window | Download
This episode of the #RockstarsRocking podcast features my good friend and rockstar, Ben Conner, CEO of Conner Insurance out of Indianapolis, Indiana.
Ben discusses being nominated as 1 of 5 Broker of the Year finalists for BenefitsPRO magazine's most prestigious annual award and why he believes he was selected as one of the nominees. You'll hear how Ben attributes all of his and his firm's success to his incredible team of rockstars who support the greater mission and growth goals of the firm. We get into how his passion for basketball led to coaching youth girls and how the principles he learned doing so, has allowed him to build incredible professional teams to consistently delight their clients.
Tune in for all of this, and more, on this week's edition of the #RockstarsRocking podcast.
Episode Highlights:
Becoming 1 of 5 to be nominated as BenefitsPRO magazine's Broker of the Year finalist
Coaching girls' basketball and the value of teambuilding
"Conner Chats" and virtual client/prospect summits
Basketball coaching as a model for professional teambuilding
So, I only have one question for you…?
Are you ready to rock…?!
Connect with Derek:
Website: http://www.connerins.com/
LinkedIn: https://linkedin.com/in/ben-conner-61043a4
Twitter: https://twitter.com/thisisbenconner
Email: bhconner@connerins.com
This Episode is Powered by:
Enjoy The Show?
If you haven't done so already, please make sure you're subscribed to the show, #RockstarsRocking, wherever you consume podcasts and if you feel so inclined, please leave us a review – 5 stars would totally rock!
Subscribe on Spotify (coming soon)