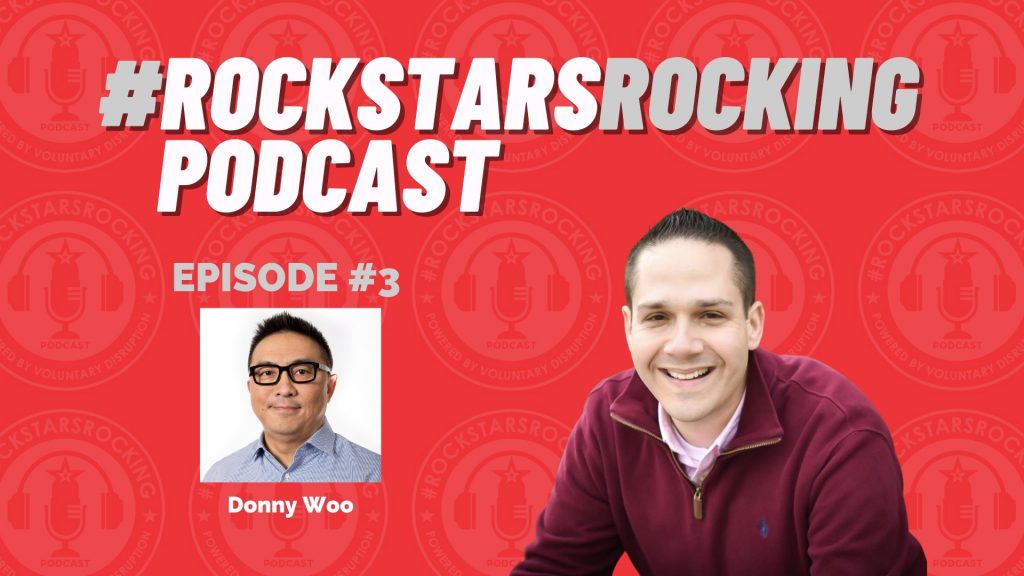 Podcast: Play in new window | Download
This episode of the #RockstarsRocking podcast features my rockstar friend, Donny Woo, CEO of Combined CA, out of Southern California.
Donny discusses being nominated as 1 of 5 Broker of the Year finalists for BenefitsPRO magazine's most prestigious annual award and why he believes she was selected as one of the nominees. One of the major ways that Donny has been able to differentiate himself within the Southern California marketplace is by constantly and consistently providing value to the community in the form of monthly webinars on various hot topics. This strategy, along with his unified branding, has enabled Combined CA to generate a plethora of high-quality inbound marketing leads.
Tune in for all of this, and more, on this week's edition of the #RockstarsRocking podcast.
Episode Highlights:
Becoming 1 of 5 to be nominated as BenefitsPRO magazine's Broker of the Year finalist
Generating new business opportunities through inbound marketing leads
Building market credibility by being a strategic information source for the community
Creating a unified brand and inspiring company loyalty
So, I only have one question for you…?
Are you ready to rock…?!
Connect with Donny:
Website: http://combinedca.com/
LinkedIn: https://linkedin.com/in/donny-woo
Email: donnywoo@combinedca.com
This Episode is Powered by:

Enjoy The Show?
If you haven't done so already, please make sure you're subscribed to the show, #RockstarsRocking, wherever you consume podcasts and if you feel so inclined, please leave us a review – 5 stars would totally rock!
Subscribe on Spotify (coming soon)