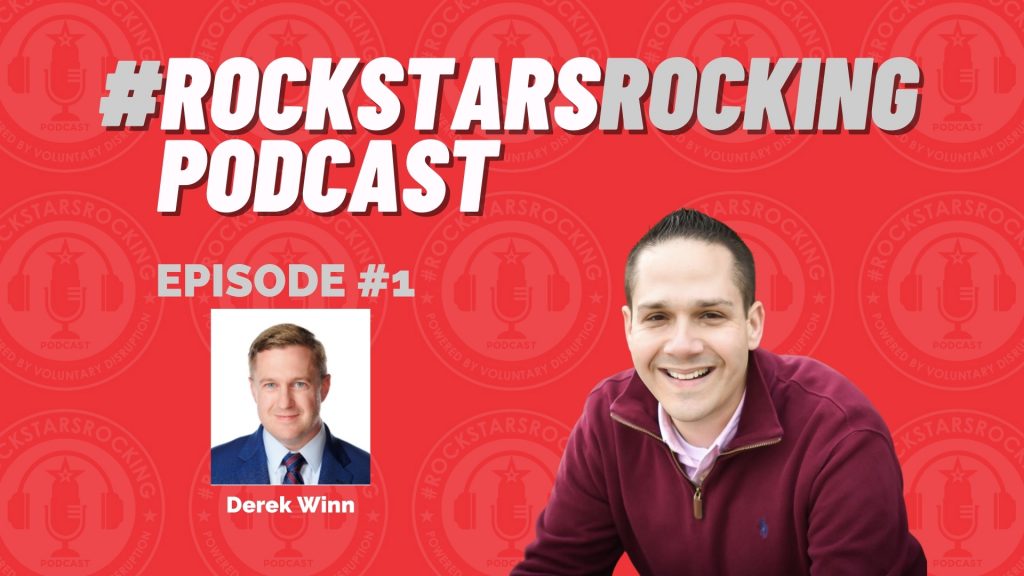 Podcast: Play in new window | Download
This episode of the #RockstarsRocking podcast features my good friend and rockstar, Derek Winn, Co-Founder of Distilled Concepts and Lead Consultant at Business Benefits Group out of Northern Virginia.
Derek discusses being nominated as 1 of 5 Broker of the Year finalists for BenefitsPRO magazine's most prestigious annual award and why he believes he was selected as one of the nominees. We also do a deep dive into how Derek and his team proactively create a positive change for not only their employer group clients, but also the end user within each group – each individual employee consumer. This positive culture Derek creates, allows him and his firm to truly differentiate in a crowded and noisy local and national market.
Tune in for all of this, and more, on this week's edition of the #RockstarsRocking podcast.
Episode Highlights:
Becoming 1 of 5 to be nominated as BenefitsPRO magazine's Broker of the Year finalist

Creating positive change for individual employee healthcare consumers

How to create a different kind of agency to stand out in a crowded and noisy market

The NOVA Business Podcast (NOVA = Northern Virginia)
So, I only have one question for you…?
Are you ready to rock…?!
Connect with Derek:
Website: https://www.distilled-concepts.com/
LinkedIn: https://linkedin.com/in/derekwinn
Twitter: https://twitter.com/BBGDerek
Email: Derek.winn@bbgbroker.com
This Episode is Sponsored by:

Enjoy The Show?
If you haven't done so already, please make sure you're subscribed to the show, #RockstarsRocking, wherever you consume podcasts and if you feel so inclined, please leave us a review – 5 stars would totally rock!
Subscribe on Spotify (coming soon)