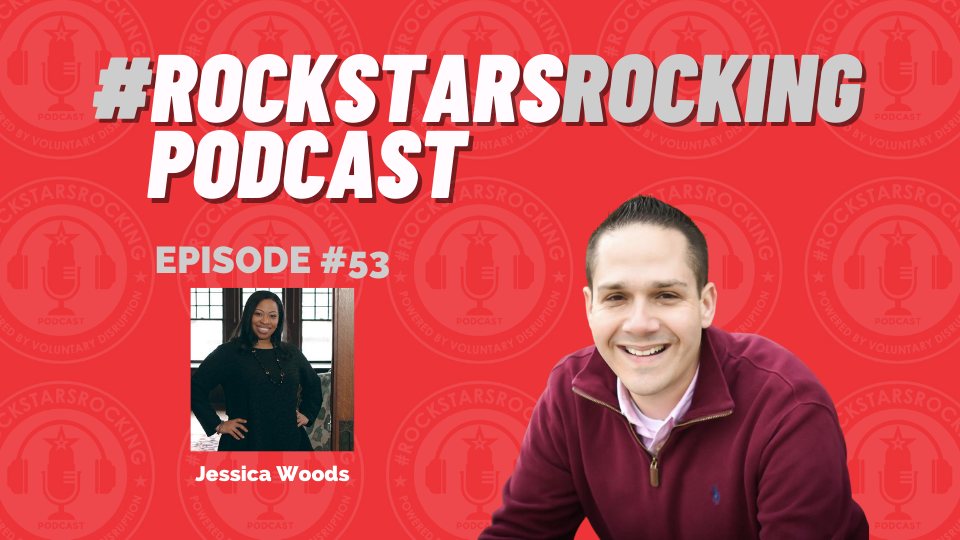 Podcast: Play in new window | Download
This episode of the #RockstarsRocking podcast features my rockstar friend, Jessica Brooks Woods, CEO, Pittsburgh Business Group on Health and Founder, US Health Desk, out of the Pittsburgh, PA area.
Jessica prides herself on doing whatever it takes to do the right thing. Her current mission is to drive positive change in the health sector, an industry that she has had an innate connection with her entire life.
Jessica is the CEO of the Pittsburgh Business Group on Health (PBGH), where she leverages education, advocacy, and partnerships to best serve PBGH's business members and their greater communities. Each day she tackles challenges head-on to improve employee health, reduce employer health care costs, and secure a brighter future for health care.
In this week's episode we talk about Jessica's new business endeavors that tie in very nicely to her position at the PBGH, while getting personal in her feelings toward her DEI training and how she didn't always appreciate her training as much as she does now. We even touch deeply into finding the balance between business and family and overcoming the mindset that you could be "failing" on either side of the coin.
So, are you ready for more? Go ahead and grab your favorite ice-cold beverage and tap that play button, to tune in to this week's edition of the #RockstarsRocking podcast.
Episode Highlights:
Leading the Executive Action Response Network (EARN) to empower employers to leverage their collective power in changing health equity

How her background in public management, finance, and health insurance guided her into the non-profit world

Going from not appreciating her diversity inclusion training to having it make the most difference in her career

How she and her family's disregard from the healthcare system gave her the drive to help be an advocate for other patients through her organization, US Health Desk

Forming EARN in the aftermath of the 'Black Lives Matter' (BLM) movement to help end systemic racism within organizations

Finding the balance between business and family, and overcoming the mindset that your "failing" on either side

Her husband, Marlin Woods, running for Mayor of Pittsburgh, and his push to bring accountability along with high quality and low-cost healthcare access to all
So, I only have one question for you…? 
Are you ready to rock…?!
Connect with Jessica:
Website: http://www.pbghpa.org/
Linkedin: linkedin.com/in/jessica-brooks-ceo-mpm
Email: jessica.brooks@pbghpa.org
This Episode is Powered by:

Enjoy The Show?
If you haven't done so already, please make sure you're subscribed to the show, #RockstarsRocking, wherever you consume podcasts and if you feel so inclined, please leave us a review – 5 stars would totally rock!