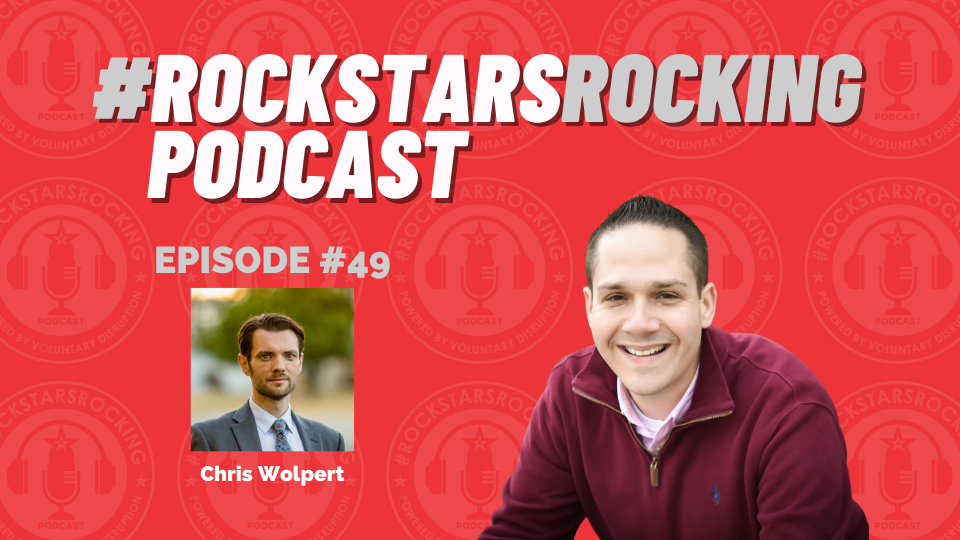 Podcast: Play in new window | Download
This episode of the #RockstarsRocking podcast features my rockstar friend, Chris Wolpert, Founder, Group Benefit Solutions, and Best-Selling Author, NextGeneration Healthcare, out of the Greater Seattle, WA area. 
I've known Chris for many years now and he's on a mission to eliminate employee out-of-pocket costs while guiding them to the highest quality healthcare. 
I love how Chris asks the following of his prospects and clients… how would they feel if they could remove financial stress for all their employees, improve their ability to attract top talent, end cost-shifting for future healthcare renewals, all while reducing their administrative burden… oh yea, and he always says "just one more thing"… the best part about what he does is that he guarantees the results he promises by putting his own compensation at risk – he only wins when he helps his clients win. 
In this week's episode we dive deep into his entrepreneurial journey and how he's working hard to silence the noise and myth that healthcare can't be affordable and high quality, at the same time. We even dig into his new book, a comic book, of all things – to help bring a creative new way to educate consumers about control their healthcare costs. 
So, what are you waiting for? Grab your favorite cold or warm beverage and tap that play button, to tune in to this week's edition of the #RockstarsRocking podcast. 
Episode Highlights:
 –        Transitioning from one side of the insurance industry to another
–        Starting his entrepreneurial journey as an independent employee benefits adviser
–        Breaking the status quo healthcare system through employee benefits innovation
–        Educating his clients on how to find quality healthcare
–        Joining a mastermind group to ensure he's not insulated in his methods and thinking
–        His best-selling book "Next Generation Healthcare"
–        His new book, a comic book, to educate how to control the cost of healthcare
–        "A rising tide lifts all boats" – being hired to speak within his industry as a recognized authority and thought leader on employee benefits and medical management 
So, I only have one question for you…? 
Are you ready to rock…?!
Connect with Chris:
Website: https://gbsbenefitsgroup.com/
Linkedin: https://linkedin.com/in/chris-wolpert
Email: chris@gbsbenefitsgroup.com

This Episode is Powered by:

Enjoy The Show?
If you haven't done so already, please make sure you're subscribed to the show, #RockstarsRocking, wherever you consume podcasts and if you feel so inclined, please leave us a review – 5 stars would totally rock!