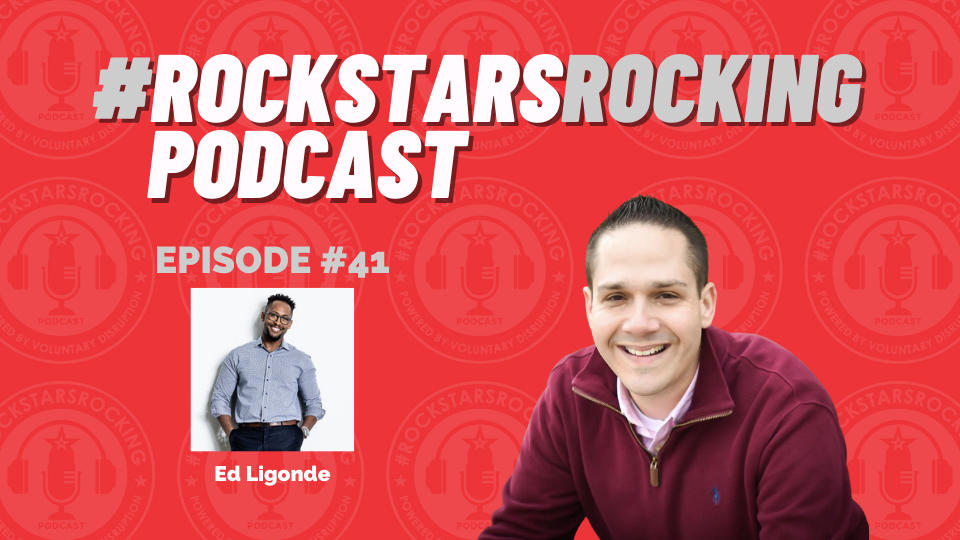 Podcast: Play in new window | Download
This episode of the #RockstarsRocking podcast features my rockstar friend, Ed Ligonde, Executive Vice President, Nielsen Benefits Group, out of the Westlake Village, CA. 
I first met Ed a few years ago at one of the largest conferences in the country that focuses on the employee benefits and insurance industry. Ed was receiving the prestigious "Rising Star" award in the employee benefits space. Not only was he 1 of 20 in the country to receive this award, but he also donned the cover of Employee Benefit Adviser magazine; the publication that hosted the conference. 
Ed's an ambitious, young up-and-comer in his space, and he's quickly risen to stand shoulder-to-shoulder with industry giants that are predominately known as being 'pale, stale, and male'.
He's got quite the story – from his early life in Haiti, to his journey to play pro soccer, to how he ended up in the employee benefits industry, of all places. 
So, go ahead and click that play button and get ready for this week's edition of the #RockstarsRocking podcast. 
Episode Highlights: 
His early life in Haiti – being raised by his master's degree holding parents and how their forethought helped him skip immigration system barriers

Growing up playing soccer and how he was on the path to becoming a pro

How soccer injuries stirred an interest in the insurance field

Finding his place and confidence as a shy, black man in a "pale, stale, and male" dominated industry

Celebrating and loving our differences

Innovation in a status-quo industry

Recalling a disastrously successful "defining moment" of his life 
So, I only have one question for you…? 
Are you ready to rock…?!
Connect with Ed:
Website: http://www.nielsenbenefits.com/
LinkedIn: linkedin.com/in/edwigeligonde
Email: ed@nielsenbenefits.com

This Episode is Powered by:

Enjoy The Show?
If you haven't done so already, please make sure you're subscribed to the show, #RockstarsRocking, wherever you consume podcasts and if you feel so inclined, please leave us a review – 5 stars would totally rock!