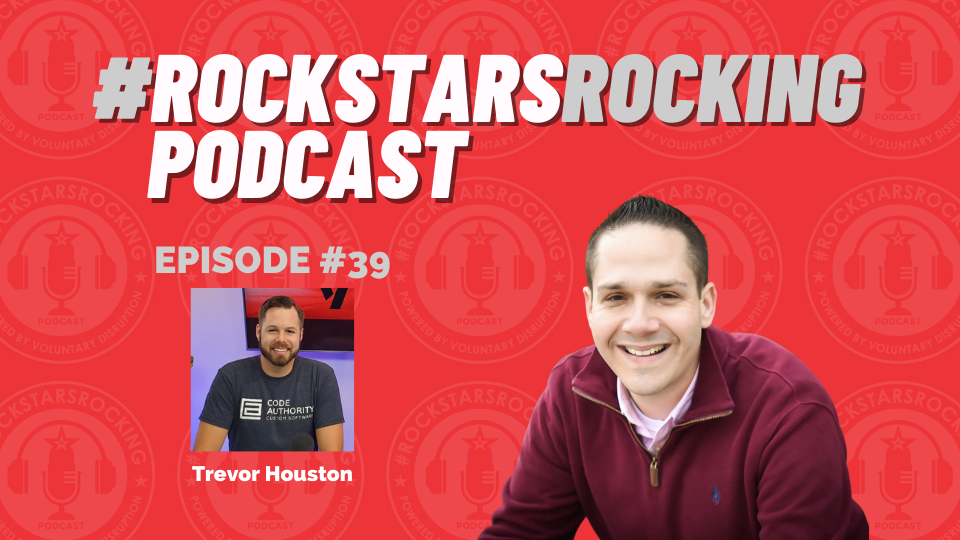 Podcast: Play in new window | Download
This episode of the #RockstarsRocking podcast features the video rockstar himself, Trevor Houston, Talk Show Host at the 'Who Ya Know' Job Networking Show, out of the Dallas-Fort Worth area. 
Like many of Trevor's raving fans, I first discovered him via his daily video clips he pushes out on Linkedin. If you're not yet connected with or following Trevor, please do yourself a favor and change that immediately!
In my conversation with Trevor, we dig deep into how the 'Who Ya Know' show got its start and how using video is the game changer that job seekers must embrace to stand out in a crowded unemployment environment. We also spend some time talking about the latest social media platform taking the world by storm, 'Clubhouse,' and how he's been thrown in "Linkedin Jail" more than once! 
So, it's about that time to grab your favorite ice cold beverage and tune in for all of this, and so much more, on this week's edition of the #RockstarsRocking podcast. 
Episode Highlights: 
How the 'Who Ya Know' show got its start at a community church

How using video allowed him to explode on the social media scene
Why he believes 'Clubhouse' is a "networking platform on steroids"
Getting sent to "Linkedin Jail" and helping Linkedin change their system
Working through his own personal branding issue with his day job and his frustrations with compliance and transparency when he's more known for his 'side hustle'
So, I only have one question for you…?
Are you ready to rock…?!
Connect with Trevor:
Website: http://www.trevorhouston.com/
Website: https://whoyaknow.show/
LinkedIn: https://linkedin.com/in/trevorhouston
Email: trevor@whoyaknow.show

This Episode is Powered by:

Enjoy The Show?
If you haven't done so already, please make sure you're subscribed to the show, #RockstarsRocking, wherever you consume podcasts and if you feel so inclined, please leave us a review – 5 stars would totally rock!