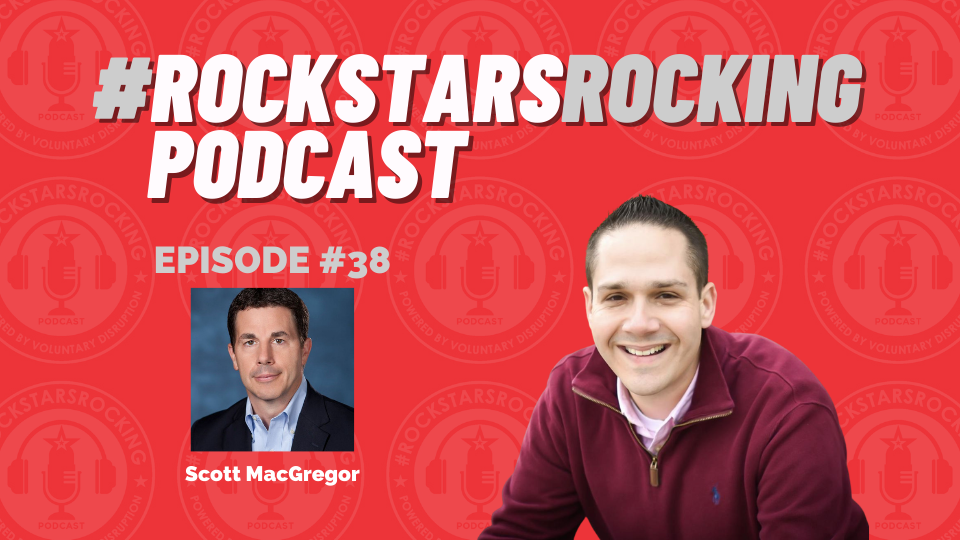 Podcast: Play in new window | Download
This episode of the #RockstarsRocking podcast features my rockstar friend, Scott MacGregor, Founder and CEO of the Talent Champions Council and SomethingNew LLC, and 3x Best Selling Author of the "Standing O!" Series of Books, out of the New York City Metro area. 
I first met Scott in early 2021 and I was immediately drawn towards his deep and unwavering passion for putting "people over everything" – which just so happens to be his business and life motto that he runs his multiple businesses and his life by. 
Scott is passionate about investing in people and believes that by significantly impacting employee's lives and the organizations they partner with, they can discover mutually beneficial opportunities. 
Scott's a huge believer that this can be done through integrity, transparency, impeccable attention to detail, professionalism, laser like focus and giving back. He further believes deeply that all of this is possible to do while having fun in the process. 
In this week's episode, we dive deep into what it means to put "people over everything" and why he's all in on his newest creation, a non-profit he founded, the Talent Champions Council (TCC). Yes, we talk a lot about business this week, and we have a ton of fun too! 
So, grab your favorite cold beverage and tune in for all of this, and so much more, on this week's edition of the #RockstarsRocking podcast. 
Episode Highlights: 
Taking a swing at trying out for Major League Baseball (MLB)

His frustrations of the staffing industry pushed him to found his own talent and recruiting firm

Founding the Talent Champions Council (TCC) to bring together leaders from all around the world to share their knowledge and skills around building talent

How growing up relatively poor in a very affluent community developed his drive to succeed and get ahead

Leveraging his (non-monetary) assets to give back to the community through his 'Standing O!' book series 
So, I only have one question for you…? 
Are you ready to rock…?!
Connect with Scott:
Website: https://trysomethingnewnow.com/
LinkedIn: https://linkedin.com/in/macgregorscott
Twitter: https://twitter.com/stmacgregor

This Episode is Powered by:

Enjoy The Show?
If you haven't done so already, please make sure you're subscribed to the show, #RockstarsRocking, wherever you consume podcasts and if you feel so inclined, please leave us a review – 5 stars would totally rock!