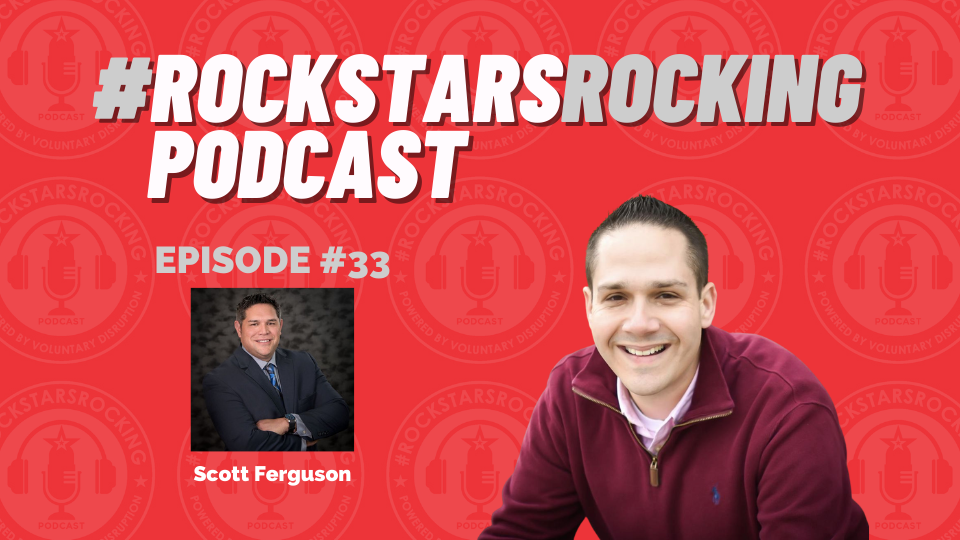 Podcast: Play in new window | Download
This episode of the #RockstarsRocking podcast features my rockstar friend, Scott "Fergie" Ferguson, Podcast Host, Time to Shine Today Podcast, Managing Director, The Ferguson Real Estate Team, and Proud US Navy Veteran, out of the Palm Beach, FL area. 
What I instantly loved about Fergie when I first met him, is his dye hard sincere passion for the US Navy, where he served his country proudly. My father and uncle are also Navy vets, and I couldn't respect Fergie, my family, and those who serve our country, more. 
By day, Fergie is an expert in the real estate world, specializing in foreclosures, short sales and helping others achieve wealth thru real estate. 
By night (and day), his Time to Shine Today podcast has grown incredibly fast over the years and his motto is "we do not want ANYONE to feel like they have NO-ONE." He considers his podcast and all his rockstar guests he's had on his show over the years, as part of a large mastermind community who're always there for each other and ready to help pay it forward for someone else who may be in need of assistance, whether business or personal. 
In this week's episode, we unpack the "why" behind Fergie going into the military, deciding to get into the real estate world, and starting his own rockstar podcast and how he wants us all to "LEVEL UP" on a daily basis! 
Tune in for all of this, and so much more, on this week's edition of the #RockstarsRocking podcast. 
Episode Highlights: 
Being born in the Philippines

Being adopted into a sports-oriented family

His decision to go into the Navy

Quickly building his a +$10 million real estate operation

Launching "Time to Shine Today"

His love of wrestling and baseball

Keeping on top of your "mental hygiene"

His philosophy of "do(ing) it for the intention, not the attention" 
So, I only have one question for you…? 
Are you ready to rock…?!
Connect with Scott:
Website: https://timetoshinetoday.com/
LinkedIn: https://linkedin.com/in/ask4ferguson
Twitter: https://twitter.com/ask4ferguson
Email: sf@timetoshinetoday.com
This Episode is Powered by:

Enjoy The Show?
If you haven't done so already, please make sure you're subscribed to the show, #RockstarsRocking, wherever you consume podcasts and if you feel so inclined, please leave us a review – 5 stars would totally rock!