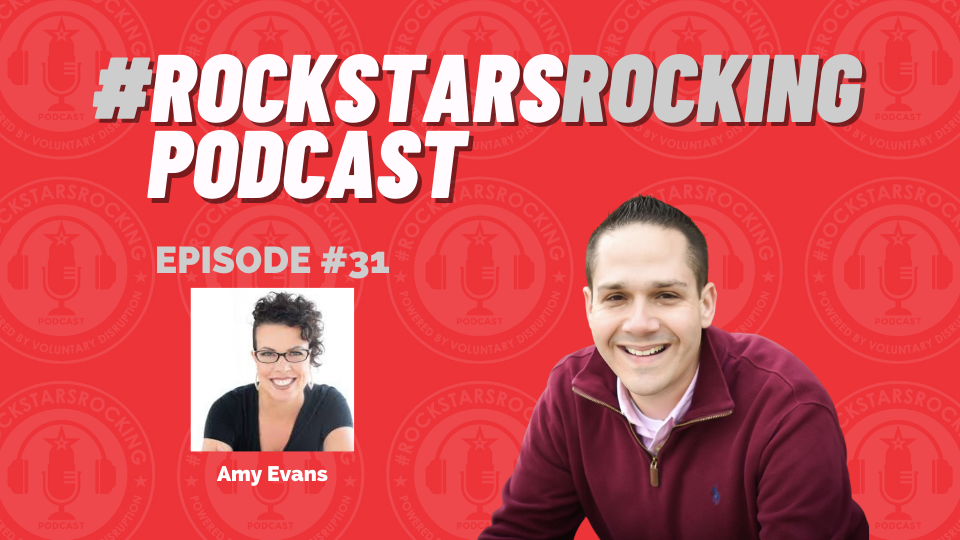 Podcast: Play in new window | Download
This episode of the #RockstarsRocking podcast features my rockstar friend, Amy Evans, President, Colibri Insurance Services, Founder, AlignWomen, and Host, AlignWomen Podcast, out of the Los Angeles Metro, CA, area.
Amy's the president of a boutique insurance agency and prides herself on simplifying employee benefits for employers of the Southern California market. She's also the founder of 'AlignWomen', which is a leadership and networking organization for professional women, and she hosts the 'AlignWomen' podcast.
In addition to keeping busy with her day jobs, Amy's an enthusiastic speaker and social media user that you can find engaging regularly on a variety of topics including legislative issues, agency management, social media strategies, mindset, communication and relationships.
In this week's episode, we dive into the "why" behind the AlignWomen group she founded and the empowering specific reason she refuses to take sponsorship funds to back her group and her AlignWomen podcast.
Our conversation caps off with a ton of fun as we dig-in to a [not so] healthy chat about Amy and her husband's never-ending quest to find the perfect street taco and to taste the most incredible homemade ice cream that the LA area has to offer.
So, grab your favorite salsa and hot fudge, and get ready to bite into all of this, and more, on this week's edition of the #RockstarsRocking podcast.
Episode Highlights:
Creating 'AlignWomen' to break the "Male, Pale, and Stale" networking circuit

Curating groups of strong women, with established businesses, fostering productive and committed relationships
Why she won't take sponsorships to monetize AlignWomen
"Tacos and Ice Cream Los Angeles" – a mission to taste all the tacos and ice cream in LA
So, I only have one question for you…?
Are you ready to rock…?!
Connect with Amy:
Website: http://www.colibriins.com/
Website: https://www.instagram.com/tacos.and.icecream.losangeles/
LinkedIn: https://linkedin.com/in/amyevans2
Twitter: https://twitter.com/colibriins
Email: amy@colibriins.com
This Episode is Powered by:

Enjoy The Show?
If you haven't done so already, please make sure you're subscribed to the show, #RockstarsRocking, wherever you consume podcasts and if you feel so inclined, please leave us a review – 5 stars would totally rock!