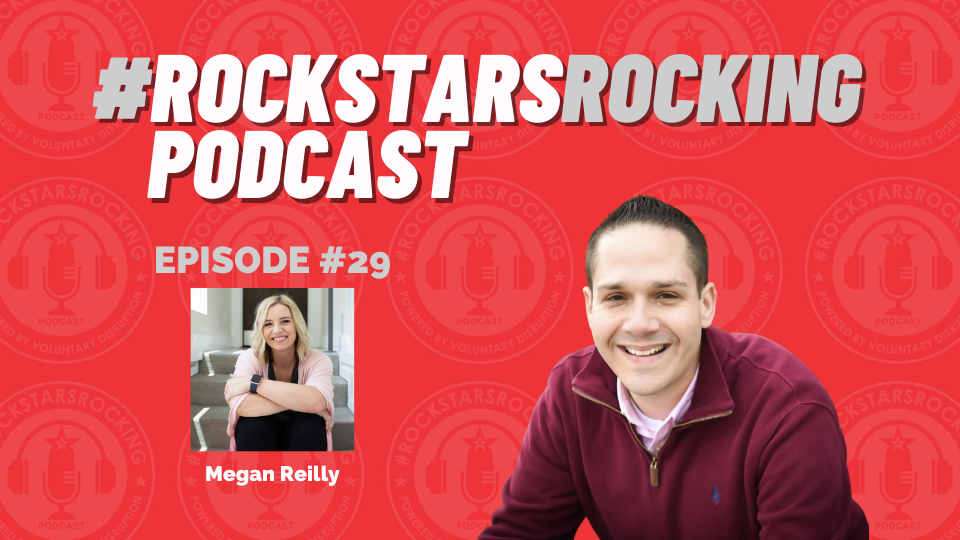 Podcast: Play in new window | Download
This episode of the #RockstarsRocking podcast features my rockstar friend, Megan Reilly, Owner and COO, Tippi Toes, Inc. and Podcast Host, Who Is Your Momma Podcast, out of Rockwall, TX. 
Boy did I have a blast chatting with Megan! She's so down to earth and easy to talk to – all I had to do with hit the record button and let her shine like the rockstar she is. 
As Megan says, "running a business is a blast… and lessons, trials, and victories happen every day." Who can't relate with that? I know I can. She considers herself a perpetual optimist and "mompreneur" who works from home and has grown her company to 36 Tippi Toes franchises, worldwide, all while raising 3 young girls – talk about a rockstar, rocking! 
You may remember Megan and her sister, Sarah, Co-Owner, from Shark Tank, season two, episode one, where they received a deal from Mark Cuban. Sounds incredible, right? Well, as amazing and awesome as that was, they actually decided to turn Cuban down – who does that? I know, right?! You're going to have to tune in to find out exactly why they turned him down – it's one heck of a great story! 
And, if all that isn't enough for her busy schedule, in 2019, after 7 years of parenthood, she realized she wanted to learn more from who she calls, the "OG mommas of the world!" So, what did she do? She started interviewing incredible moms who raised exceptional people and launched the "Who Is Your Momma?" podcast! 
Tune in for all of this, and more, on this week's edition of the #RockstarsRocking podcast.
Episode Highlights:
How her sister getting fired from a waitressing job started the journey for them to build their own company and franchise empire

Breaking the "cookie cutter" franchise mold by allowing their franchise owners to take different paths to creating their own version of success

Hosting the "Who Is Your Momma?" podcast, where she interviews the mothers of incredible people to learn how they raised such amazing rockstars

Making the tough decision to turn down Shark Tank's Mark Cuban, because they didn't want to limit themselves

Viewing her business as a long-term journey and learning to stack wins, make losses work, and keep moving forward 
So, I only have one question for you…? 
Are you ready to rock…?!
Connect with Megan:
Website: http://tippitoesdance.com/
Website: https://whoisyourmomma.com/
LinkedIn: https://linkedin.com/in/meganlreilly-tippitoes
Twitter: https://twitter.com/MeganLReilly
Email: missmegan@tippitoesdance.com

This Episode is Powered by:

Enjoy The Show?
If you haven't done so already, please make sure you're subscribed to the show, #RockstarsRocking, wherever you consume podcasts and if you feel so inclined, please leave us a review – 5 stars would totally rock!