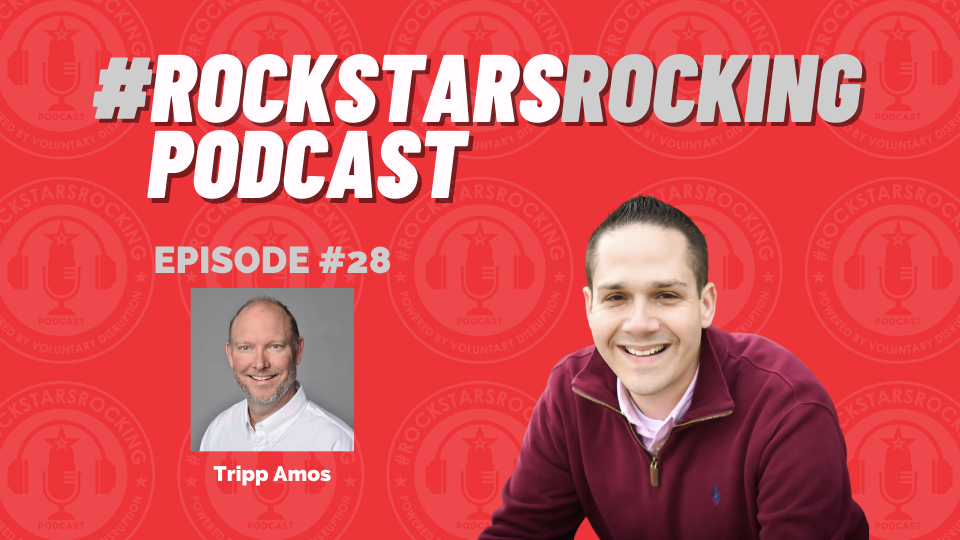 Podcast: Play in new window | Download
This episode of the #RockstarsRocking podcast features my rockstar friend, Tripp Amos, Full Time KISS Fan and Part Time Insurance Carrier Distribution Consultant out of Columbus, GA. 
Tripp is a former Fortune 500 executive, turned consultant, who loves to have a good time and help others succeed! 
I've known Tripp for nearly 20 years and I'm grateful to have the privilege of calling him my friend and mentor. 
Do you like good ol' rock'n'roll? Do you like sports cars? Do you like James Bond? Do you like stories about family members who are born into massive opportunity who chose to leave, on their own accord, to try something new? 
If this sounds like you, then this week's episode will knock your socks off! 
Tune in for all of this, and more, on this week's edition of the #RockstarsRocking podcast. 
Episode Highlights: 
The story of how his family founded Aflac, and how it "kept the family together"

His lifelong love of the rock band, "KISS", sports cars, and James Bond

How he learned to love the insurance business by growing up in it

How he left Aflac to become the owner of Piedmont Pays, as an investment

His new life as a consultant for large carriers, helping them take their next step in growth 
So, I only have one question for you…? 
Are you ready to rock…?!
Connect with Tripp:
LinkedIn: https://linkedin.com/in/tripp-amos-24b5bb9
Twitter: https://twitter.com/Trippamos
Email: tamos@gasouth.com
This Episode is Powered by:

Enjoy The Show?
If you haven't done so already, please make sure you're subscribed to the show, #RockstarsRocking, wherever you consume podcasts and if you feel so inclined, please leave us a review – 5 stars would totally rock!