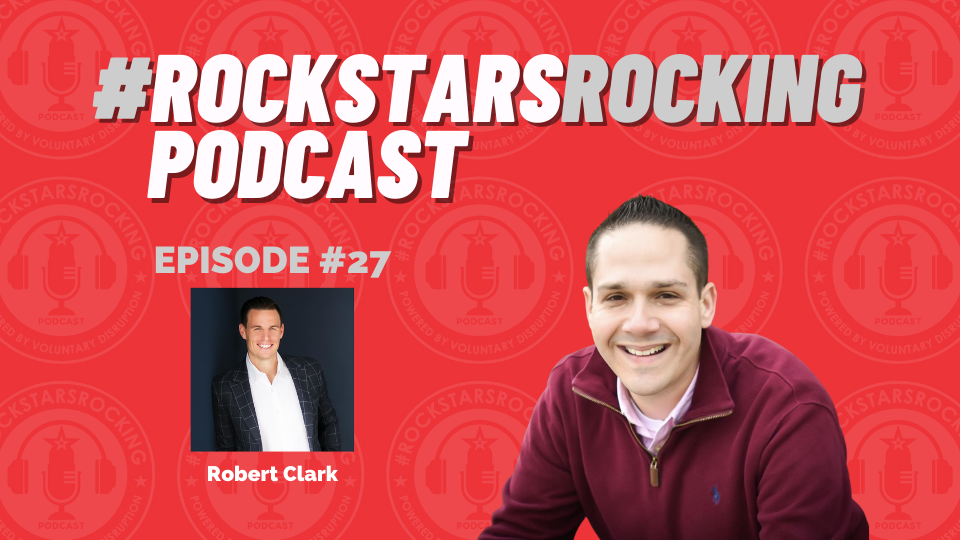 Podcast: Play in new window | Download
This episode of the #RockstarsRocking podcast features my rockstar friend, Robert Clark, Sales Vice President, The Plus Group, and Host, Advice First Podcast, out of the Greater Los Angeles Metro, CA, area.
"Advice First" – Robert's mantra. This mantra has become more than just something he says and talks about, it's become his brand. He knows that this way of thinking most definitely trumps ordinary 'selling' when building long-term relationships. 
You see, Robert describes himself as a "quality > quantity" type of person. He feels grateful and lucky enough to work with a key small group of employee benefit and financial advisers, many of whom he calls friends.
We have a common bond on word choice and how word choice always proves paramount. He hates the negative term "disability insurance" just as much as I hate the ridiculous term "voluntary benefits". He prefers the more positive term of "income protection" and I couldn't agree more.
Robert's sincerely passionate about advising his clients and prospects about the "why" behind having income protection because his family lived off those benefits for 20 years while his father, a former CPA, battled a rare form of cancer that left him unable to work and provide for his family.
Tune in for all of this, and more, on this week's edition of the #RockstarsRocking podcast.
Episode Highlights:
How his mantra, "Advice First," trumps 'selling' when building long-term relationships.

What it means to be an "income protection specialist," helping clients understand the value.

How he got started in the benefits industry after his father was diagnosed with brain cancer and his family lived for 20 years without a paycheck.

Being a "closet finance nerd" and his focus on generating sustainable income to protect yourself.
So, I only have one question for you…?
Are you ready to rock…?!
Connect with Robert
Website: https://www.thepgtsolution.com/
Website: https://robertjohnclark.com/
LinkedIn: https://linkedin.com/in/theincomeadvisor
Twitter: https://twitter.com/MillAdvisorPro
Email: Robert@thepgtsolution.com
This Episode is Powered by:

Enjoy The Show?
If you haven't done so already, please make sure you're subscribed to the show, #RockstarsRocking, wherever you consume podcasts and if you feel so inclined, please leave us a review – 5 stars would totally rock!