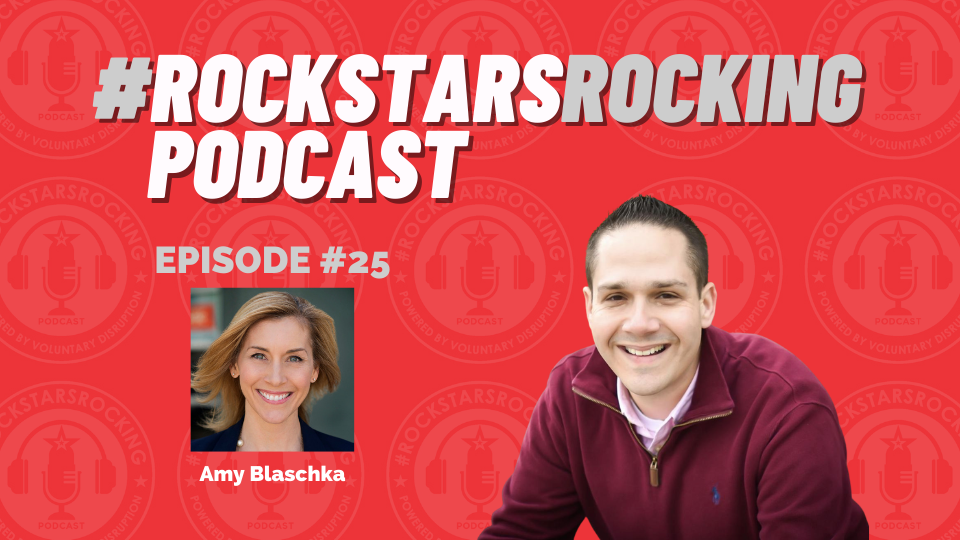 Podcast: Play in new window | Download
This episode of the #RockstarsRocking podcast features my newest rockstar friend, Amy Blaschka, Social Media Ghostwriter, Career Storyteller, and Forbes Magazine Contributor, out of the San Francisco Bay Area.
Amy, as she explains so well in her Linkedin bio, "helps leaders craft their stories to communicate and connect better."
I had the pleasure of meeting Amy via social media – I know, shocking! Linkedin to be specific, and I was so blown away with how incredible she seemed after watching her video content, reading her articles in Forbes, and of course, her social media copy, that I just had to reach out! Hopefully, she's not judging me on these podcast show notes…
During Amy's episode, you'll learn how she was able to land the opportunity of a lifetime – writing for Forbes, her journey to becoming a writer and how she originally wanted to go into filmmaking of all things. We also do a deep dive into how ghostwriting works and whether or not hiring a ghostwriter is actually "cheating".
Tune in for all of this, and more, on this week's edition of the #RockstarsRocking podcast.
Episode Highlights:
How she became a contributing writer for Forbes

How she became a writer in the first place, after majoring in filmmaking in college
How she to pivoted from destination and tourism marketing, to becoming an entrepreneur
How ghostwriting actually works, and should it be considered cheating?
Using Linkedin as a fluid, living document, to align your goals with the way you present yourself
So, I only have one question for you…?
Are you ready to rock…?!
Connect with Amy:
Website: http://www.amyblaschka.com/
Website: http://amyblaschka.substack.com/
LinkedIn: https://www.linkedin.com/in/amyblaschka/
Twitter: https://twitter.com/amyblaschka
Email: amy@amyblaschka.com
This Episode is Powered by:

Enjoy The Show?
If you haven't done so already, please make sure you're subscribed to the show, #RockstarsRocking, wherever you consume podcasts and if you feel so inclined, please leave us a review – 5 stars would totally rock!