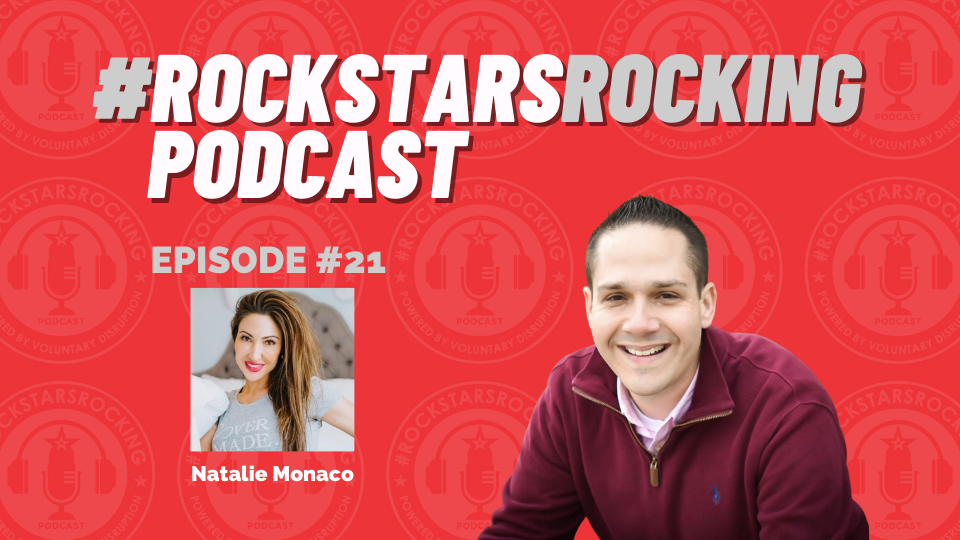 Podcast: Play in new window | Download
This episode of the #RockstarsRocking podcast features my rockstar friend, Natalie Monaco, Founder and Inventor of Covermade Bedding, out of the Columbus, Ohio area. 
I love Linkedin. It's my favorite social media platform. Why, you ask? Because if not for Linkedin, I'd have never met this week's rockstar guest, Natalie! 
Natalie, like the rest of the world, hates making her bed – I know I hate it! She had an idea that there had to be a better way to always ensure our beds were made. Then, viola, product concept for the now, patented, "Covermade", was born. As she says, it's "Lightning Fast Bedmaking"! Covermade takes the 'tedious' out of bedmaking, due to its 'wickedly clever design', you'll have your bed made within 10 seconds. Just wake up, flip the top of the covers up once, and you're done. Bed. Made. 
You can find Covermade on Natalie's website and through major retailers like Bed Bath & Beyond, Wayfair, Brookstone, Houzz and QVC. Covermade has even been featured in Good Housekeeping and Reader's Digest magazines and even found its way into the Golden Globes 'Swag Bag'! 
In this week's episode we dive into Natalie's former life as a medical device sales pro and how her cold-calling experience provided her the wherewithal to be professionally persistent to hustle her way into major retailers. 
If you're like me and love a true success story from grit to great, then be sure to tune in for all of this, and more, on this week's edition of the #RockstarsRocking podcast.

Episode Highlights: 
Being a "road warrior" with a pet peeve of an unmade bed led to the advent of Covermade

Finding her first manufacturer by searching at the library and sending samples with a pitch letter
What Bed Bath & Beyond originally told her and how she got into Brookstone
How every step in her path started with her cold calling experience selling medical devices
So, I only have one question for you…?
Are you ready to rock…?!
Connect with Natalie:
Website: http://www.covermadebedding.com/
LinkedIn: https://linkedin.com/in/nataliemonaco
Twitter: https://twitter.com/Covermade
Email: natalie@covermadebedding.com
This Episode is Powered by:

Enjoy The Show?
If you haven't done so already, please make sure you're subscribed to the show, #RockstarsRocking, wherever you consume podcasts and if you feel so inclined, please leave us a review – 5 stars would totally rock!