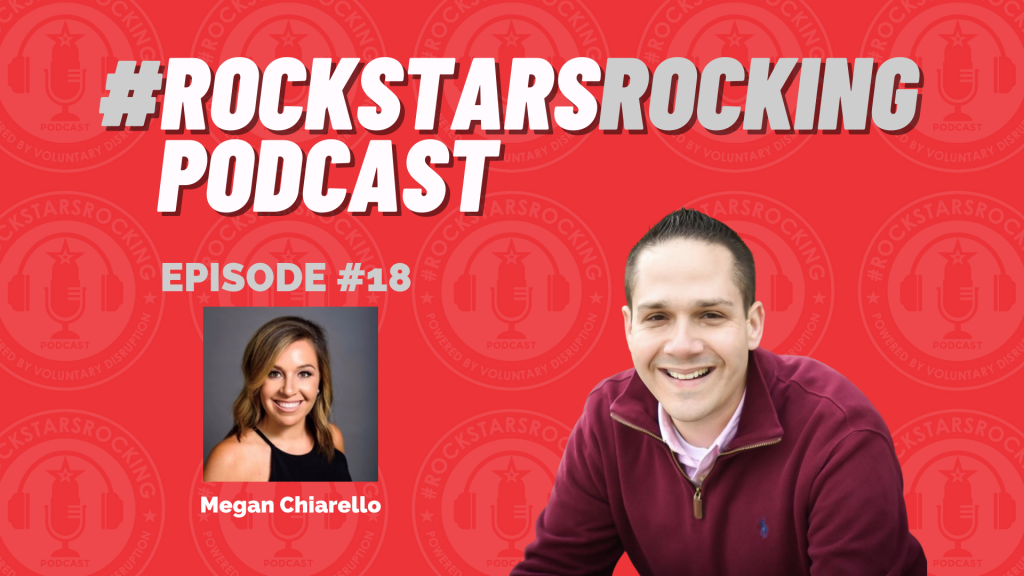 Podcast: Play in new window | Download
This episode of the #RockstarsRocking podcast features my rockstar friend, the "Marketing Maven" herself, Megan Chiarello, Founder of Grassetto Creative and Vice President of Marketing for the NextGen Benefits Mastermind Partnership.
Megan is a self-proclaimed "marketing enthusiast" who's deeply passionate about working with her clients to conceptualize their product launch, execute their campaign, or even design their event strategy.
With a focus on shaking up the employee benefits space – Megan's helps employee benefit advisers and brokers up their game when it comes to the marketing content they create and push out to their marketplace.
In this episode we dive into what it means to be a "fractional CMO", how she got into employee benefits technology by working on political campaigns, her philosophy on branding, and how she teaches her clients to make social media their "own".
Tune in for all of this, and more, on this week's edition of the #RockstarsRocking podcast.
Episode Highlights:
Working with a "fractional CMO" allows clients to create high-end marketing campaigns without the expense of a full-time internal marketing executive.
How benefits technology marketing stemmed from her days in political campaign management.
Debunking the thought that many have which is marketing is all "fluff".
How she gets her clients to feel connected to their brand, beyond just a single product.
How social media needs to be organic and not forced – all pointing back to your brand.
So, I only have one question for you…?
Are you ready to rock…?!
Connect with Megan:
Website: https://nextgenadviser.com/
LinkedIn: https://linkedin.com/in/meganchiarello
Email: megan@grassettocreative.com

This Episode is Powered by:

Enjoy The Show?
If you haven't done so already, please make sure you're subscribed to the show, #RockstarsRocking, wherever you consume podcasts and if you feel so inclined, please leave us a review – 5 stars would totally rock!