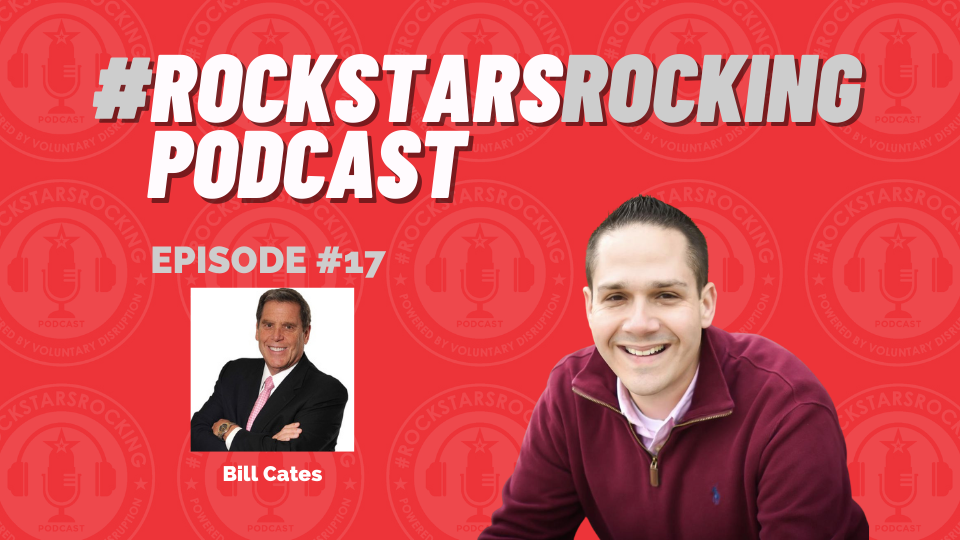 Podcast: Play in new window | Download
This episode of the #RockstarsRocking podcast features my friend and mentor, Bill Cates, Founder of Referral Coach International, out of the greater Washington, DC/Metro area.
I first met Bill at an annual industrywide conference, where Bill was the marquee speaker hired to rock the room, and boy did he rock the room! His keynote was nothing short of incredible and it truly blew us away!
Bill is a Hall of Fame speaker who's been hired to coach and train all over the world. He's the author of multiple best-selling prospecting books, including; "Get More Referrals Now!", "Beyond Referrals", and his latest best-seller, "Radical Relevance".
In this episode we dive into what it means to be 'radically relevant', using 'borrowed trust' while prospecting, and the difference between an 'introduction' and a 'referral'.
Tune in for all of this, and more, on this week's edition of the #RockstarsRocking podcast.
Episode Highlights:
"Radical Relevance" – how to cut through the noise of marketing to attract high quality clients
"Borrowed Trust" – a personal introduction leads to warmer leads and implied trust
Introductions vs. Referrals
Being inducted into the National Speaker's Hall of Fame
Mentoring and Coaching
So, I only have one question for you…?
Are you ready to rock…?!
Connect with Bill:
Website: http://www.referralcoach.com/
Website: http://www.thecatesacademy.com/
LinkedIn: https://linkedin.com/in/billcates
Twitter: https://twitter.com/Bill_Cates
Email: billcates@referralcoach.com
This Episode is Powered by:

Enjoy The Show?
If you haven't done so already, please make sure you're subscribed to the show, #RockstarsRocking, wherever you consume podcasts and if you feel so inclined, please leave us a review – 5 stars would totally rock!