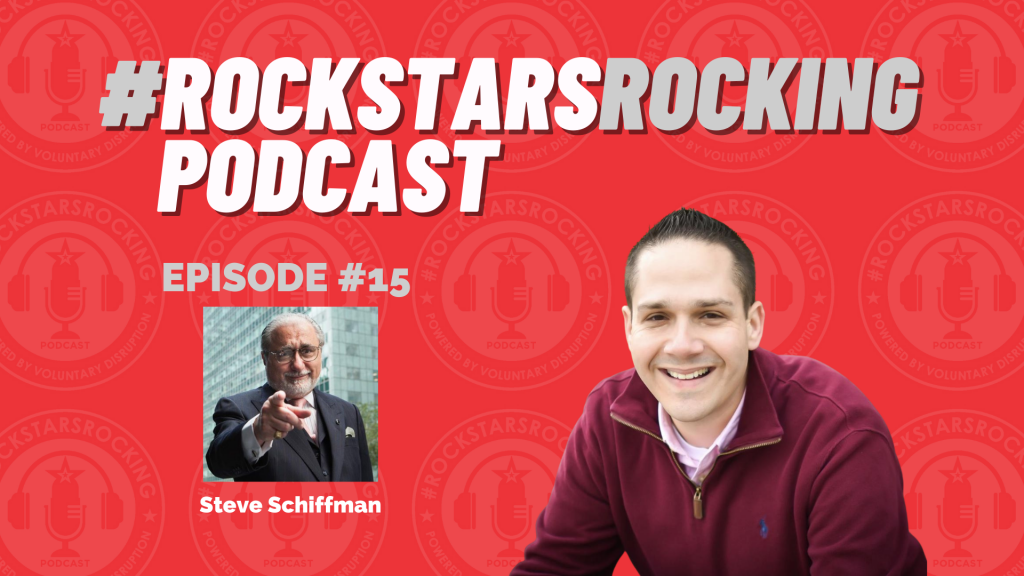 Podcast: Play in new window | Download
This episode of the #RockstarsRocking podcast features my mentor from a far, Stephan Schiffman, World Renown Sales Trainer and Multi-time Best Selling Author, out of New York City.
I was first introduced to Steve via a colleague who gave me a copy of Steve's book, "Cold Calling Techniques (That Really Work)", more than 20 years ago when I started in sales. This marquee book is a simple 136 pages of pure sales magic! I was hooked and immediately went on to read many of his other best sellers and couldn't put any of them down.
Steve's trained more than 500,000 professionals in more than 9,000 companies, including well known and respected company's like IBM, AT&T, CIGNA and so many more. As the author of more than 70 best-selling sales books, he's been able to impact so many with millions of his book copies sold across the world.
In this week's episode we dive into the book that started it all, how cold calling is NOT dead, and how he writes all of his books based on his actual experiences throughout his incredibly successful life in sales.
Tune in for all of this, and more, on this week's edition of the #RockstarsRocking podcast.
Episode Highlights:
How his first book has sold millions of copies in 43 countries, laying the groundwork for the others

Why he believes Cold Calling is NOT dead

While prospecting, we must stop the cycle of saying "ok," which immediately shuts the door

Virtual mentoring and webinars in the now normal

How he uses his actual experiences to write his books, including his real life mistakes, successes, habits, and personal situations
So, I only have one question for you…?
Are you ready to rock…?!
Connect with [Guest]:
Website: http://www.steveschiffman.com/
LinkedIn: https://linkedin.com/in/stephanschiffman
Twitter: https://twitter.com/Schiffman123456
Email: sschiffman@steveschiffman.com
This Episode is Powered by:

Enjoy The Show?
If you haven't done so already, please make sure you're subscribed to the show, #RockstarsRocking, wherever you consume podcasts and if you feel so inclined, please leave us a review – 5 stars would totally rock!