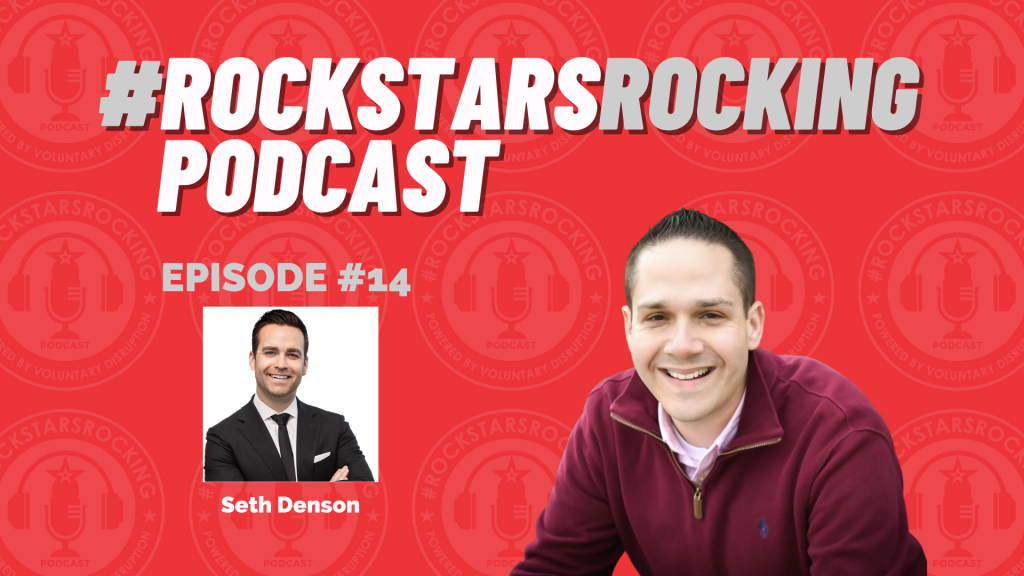 Podcast: Play in new window | Download
This episode of the #RockstarsRocking podcast features my rockstar news celebrity friend, Seth Denson, President of GDP Advisors, out of the Dallas, TX area.
You probably recognize Seth from his regular TV news commentator appearances on Fox Business, CNN, Fox News, NBC, CBS, ABC, One America, Cheddar, Newsmax, and more. Seth is also the author of the best seller, "The Cure: A Blueprint for Solving America's Healthcare Crisis".
Seth is known for his no-nonsense "tell it like it is" style, which has earned him recurring national media exposure where he shares his views and opinions on all thing's healthcare, politics, and beyond.
In this week's episode, we dive deep into many topics, from healthcare, the Affordable Care Act (ACA) and politics, to mass media marketing and his love of baseball.
Tune in for all of this, and more, on this week's edition of the #RockstarsRocking podcast.
Episode Highlights:
The status-quo for the insurance industry is no longer acceptable and the game is changing fast

"You need to be an expert in the 'healthcare' game if you want to be an expert in the health insurance game"

"The Cure" – a blueprint for Congress to create a healthcare system that's both effective and reduces cost

Creating validation through mass media as a unique marketing strategy to open doors

All life lessons can be summed up with the game of baseball
So, I only have one question for you…?
Are you ready to rock…?!
Connect with Seth:
Website: http://www.gdpadvisors.com/
Website: http://www.sethdenson.com/
LinkedIn: https://linkedin.com/in/sethdenson
Twitter: https://twitter.com/SethDenson
Email: SDenson@gdpadvisors.com
This Episode is Powered by:

Enjoy The Show?
If you haven't done so already, please make sure you're subscribed to the show, #RockstarsRocking, wherever you consume podcasts and if you feel so inclined, please leave us a review – 5 stars would totally rock!