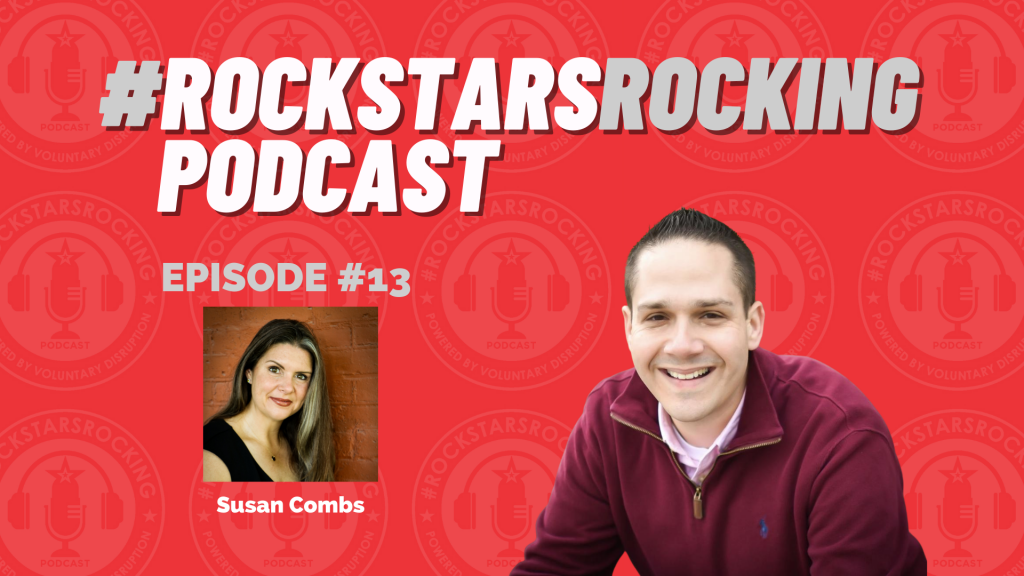 Podcast: Play in new window | Download
This episode of the #RockstarsRocking podcast features my rockstar friend and total b@d@$$ Wonder Woman, Susan Combs, President and CEO of Combs & Company, out of the big apple, NY City.
Susan is a giver and a connector who cares deeply about bettering everyone she comes in contact with and she works tirelessly to provide a voice for strong female leaders everywhere.
From being the first woman to be recognized at the highest level of the employee benefits industry, "Broker of the Year," to her passion for Wonder Woman, Social Media, Cross Fit, and honoring her late father, General Combs – this is an episode you can't miss!
Tune in for all of this, and more, on this week's edition of the #RockstarsRocking podcast.
Episode Highlights:
Her monthly column in BenefitsPro magazine to promote women within the insurance industry
Her passion for Wonder Woman and how it's been a recurring theme and inspiration for her career
'Rule of Thirds' for Social Media: 1/3 promoting others, 1/3 educating, 1/3 promoting yourself
Honoring her late father, General Combs, by advocating for veterans navigating the VA claim system, and creating an endowment to help veterans who want to go to law school
#PancakesForRoger every February
So, I only have one question for you…?
Are you ready to rock…?!
Connect with Susan:
Website: http://www.combsandco.com/
Website: http://combsandco.wordpress.com/
LinkedIn: https://linkedin.com/in/susan-l-combs
Twitter: https://twitter.com/InsuranceVixen
Email: scombs@combsandco.com
This Episode is Powered by:

Enjoy The Show?
If you haven't done so already, please make sure you're subscribed to the show, #RockstarsRocking, wherever you consume podcasts and if you feel so inclined, please leave us a review – 5 stars would totally rock!