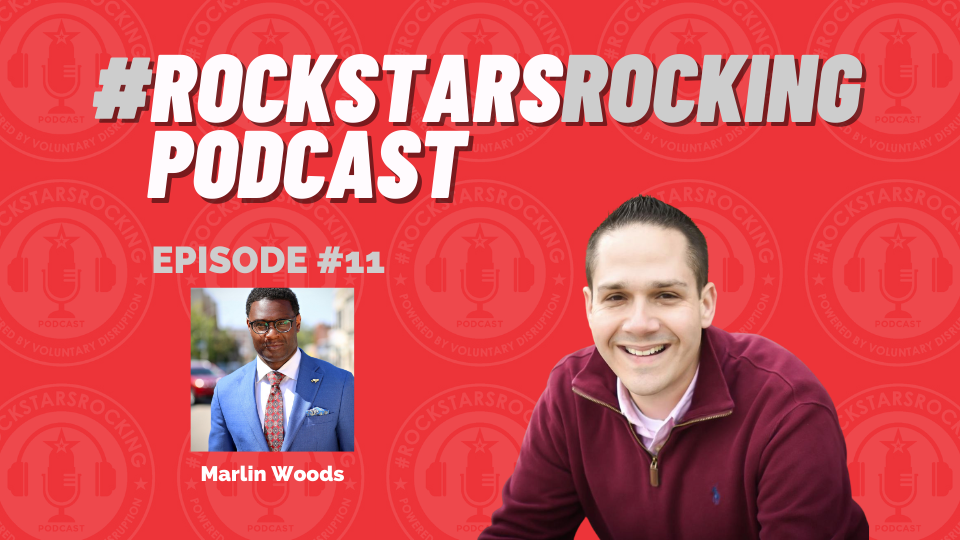 Podcast: Play in new window | Download
This episode of the #RockstarsRocking podcast features my friend and colleague, Marlin Woods, Executive Chairman of BenefitsPLUS Consulting, out of the greater Pittsburgh area.
Marlin is a public speaker on health and welfare, sales behavior, the best-selling author of "Courting the Employ(H)er" – a "Business-to-Business Romance," and a prominent leader known not only his community of Pittsburgh, but moreover, all over the world. 
Marlin also prides himself on the volunteer work he does within in his community and all of the many small and large local and national boards he's been asked to serve on.
In this hard-hitting episode, we dive deep into an area that so many still shy away from talking about – civil unrest in our nation and proposed solutions to bring our country to the next level.
Tune in for all of this, and more, on this week's edition of the #RockstarsRocking podcast.
Episode Highlights:
"Courting the Employ(H)er" – employers want the same thing as single women, commitment, communication, and to hold their hand

Community engagement – our ultimate responsibility is the "giveback" – as your level rises, you must also help others rise to a new level as well

Black Lives Matter (BLM) – civil unrest and proposed solutions

Racism doesn't only affect perceived societal "throwaways" – it goes all the way up to the boardrooms and organizational leaders
So, I only have one question for you…?
Are you ready to rock…?!
Connect with Marlin:
Website: http://www.benefits-plus.us/
LinkedIn: https://linkedin.com/in/marlin-d-woods-cpc-82a10850
Twitter: https://twitter.com/WoodsMar

This Episode is Powered by:

Enjoy The Show?
If you haven't done so already, please make sure you're subscribed to the show, #RockstarsRocking, wherever you consume podcasts and if you feel so inclined, please leave us a review – 5 stars would totally rock!