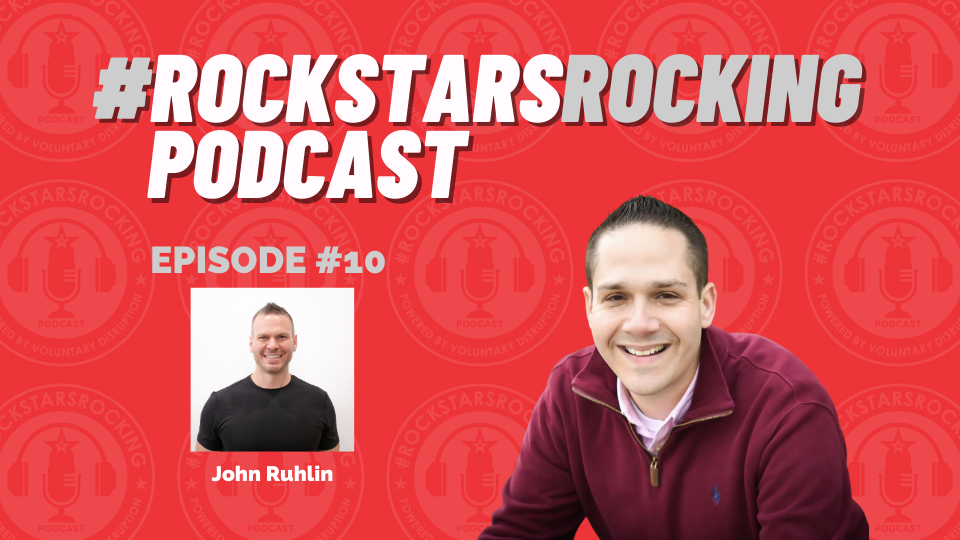 Podcast: Play in new window | Download
This episode of the #RockstarsRocking podcast features my friend and mentor from a far, John Ruhlin, Co-Founder of Ruhlin Group and Giftology Group, out of the greater St. Louis area.
I first met John at an annual industrywide conference, where John was the marquee speaker hired to rock the room, and boy did he rock the room! His keynote was nothing short of incredible and it truly blew us away! He's been hired to speak for so many multi-million-dollar company's, VW and Google, just to name a couple, and he's also been featured in multiple top publications, including Entrepreneur, Forbes, Inc., and The Huffington Post. Some of his marquee clients include The Chicago Cubs, Electrolux, The Jacksonville Jaguars, Keller Williams Real Estate, The Orlando Magic, UBS, Shell, Miami Dolphins, Caesars Palace, and hundreds of others.
John's approach to prospecting revolves around thoughtful and purposeful gift-giving, and is the central focus of his best-selling book, Giftology. In his book, and during his interview, John speaks about gifting as a strategy to help cut through the noise, increase referrals, and strengthen relationships with clients, employees, and prospects.
Tune in for all of this, and more, on this week's edition of the #RockstarsRocking podcast.
Episode Highlights:
Unique gifting strategies to gain entry and access to business referrals

You can do active harm with bad gifting

Focusing your gift on the receiver of the gift, not the giver

Gifting timing is everything, "just because" timing vs. "expected" or obligatory timing

It is not "the thought that counts", it's the "

thoughtful

thought" that counts
So, I only have one question for you…?
Are you ready to rock…?!
Connect with John:
Website: http://www.ruhlingroup.com/
Website: http://www.johnruhlin.com/
LinkedIn: https://linkedin.com/in/johnruhlin
Twitter: https://twitter.com/ruhlin
Email: john@ruhlingroup.com
This Episode is Sponsored by:

Enjoy The Show?
If you haven't done so already, please make sure you're subscribed to the show, #RockstarsRocking, wherever you consume podcasts and if you feel so inclined, please leave us a review – 5 stars would totally rock!