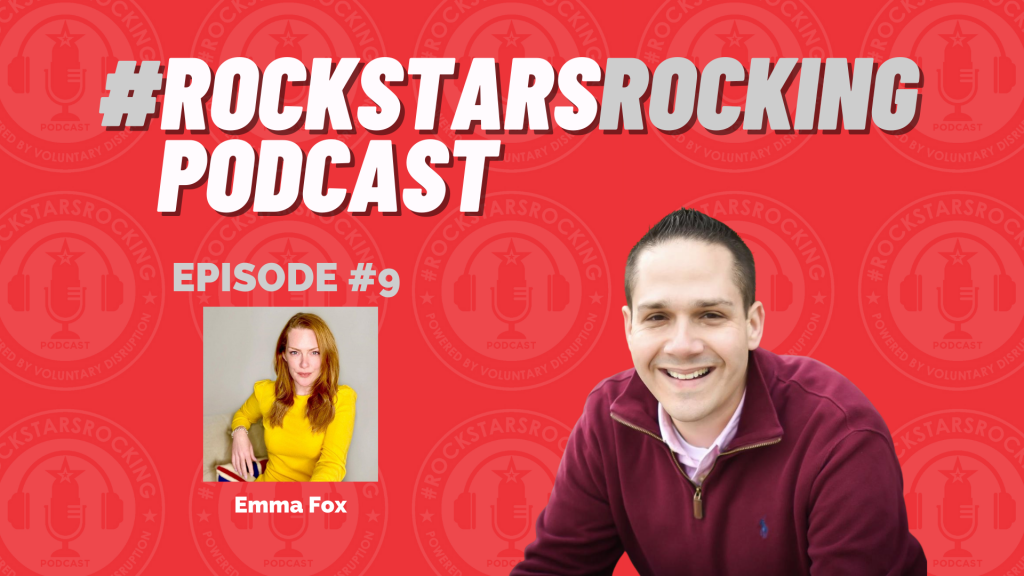 Podcast: Play in new window | Download
This episode of the #RockstarsRocking podcast features my incredible rockstar friend, Emma Fox, Co-Owner of Signal Health Consulting and COO of E Powered Benefits, out of Oregon.
In addition to the multiple hats she wears to feed her family, Emma is also the Founder of Empowered Leadership, a non-profit organization dedicated to igniting the skills and passion of professionals in minority groups who wish to lead. Emma is also the Co-Founder and Co-Host of the very popular and quickly growing "Coffee Break" – zoom "happy hours" each month.
Emma is an incredible human being with a remarkable story of personal transformation, and during her interview, she was very open and vulnerable, sharing something that she's never shared publicly. Something she describes as having shame about, for many years. 
It was a privilege to have her open up so much during her interview and it was an honor for her to give our show the exclusive to her raw and genuine story.
Tune in for all of this, and more, on this week's edition of the #RockstarsRocking podcast.
Episode Highlights:
The Empowered Leadership community all inclusive, no matter gender, race, or faith

Share all your failures to learn and grow from them

Bankruptcy and medical debt – one event can disrupt your entire life track

Passionately helping employers design strategies to ensure no-one ever needs to file medical bankruptcy
So, I only have one question for you…? 
Are you ready to rock…?!
Connect with Emma:
Website: http://signalhealthconsulting.com/
Website: http://www.epoweredbenefits.com/
LinkedIn: https://linkedin.com/in/emmapassefox
Twitter: https://twitter.com/emmapasse
Email: efox@epoweredbenefits.com
This Episode is Powered by:

Enjoy The Show?
If you haven't done so already, please make sure you're subscribed to the show, #RockstarsRocking, wherever you consume podcasts and if you feel so inclined, please leave us a review – 5 stars would totally rock!