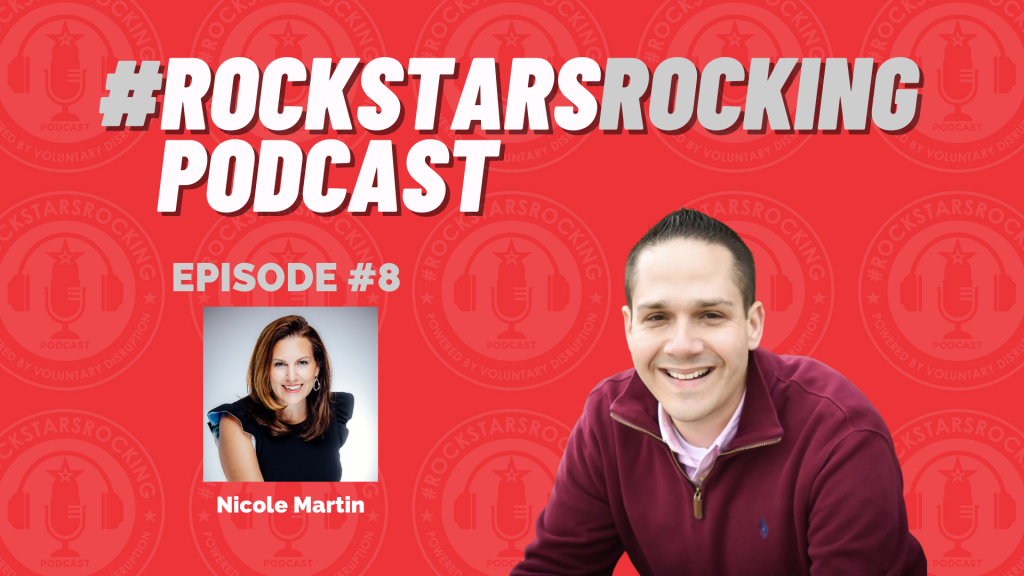 Podcast: Play in new window | Download
This episode of the #RockstarsRocking podcast features my new rockstar friend, Nicole Martin, CEO of HRBoost, out of the greater Chicago area.
Nicole is a 5x best-selling author who's been featured in Forbes and Fast Company magazine. She's quickly become the 'go-to' source across the country for company's looking to have a full turnkey HR department for a fraction of the cost it would take for them to do so on their own. She's truly, and literally, redefining what 'outsourced HR' really means.
Be sure to tune-in to hear the crazy story about how she and I met – I'll give you a hint, it involves a cold call on my part, thinking she was someone she actually isn't – it will totally rock your world!
Episode Highlights:
Being a strong female CEO, but not a typical "CEO" – the Chief 'Empowerment' Officer

"Culture by Design" building and enforcing culture from the top and the bottom

HR outsourcing involves so much more than the perceived "HR" duties

How to embrace the mental health, dual crisis, for your workplace

The (hiring) Talent Emergency and how if you are not aware of the problem, you're already behind the curve
So, I only have one question for you…?
Are you ready to rock…?!
Connect with Nicole:
Website: http://hrboost.com/
Website: http://nicolemartin.live/
LinkedIn: https://linkedin.com/in/cnicolemartin
Twitter: https://twitter.com/HRBoostLLC
Email: nmartin@hrboost.com
This Episode is Powered by:

Enjoy The Show?
If you haven't done so already, please make sure you're subscribed to the show, #RockstarsRocking, wherever you consume podcasts and if you feel so inclined, please leave us a review – 5 stars would totally rock!