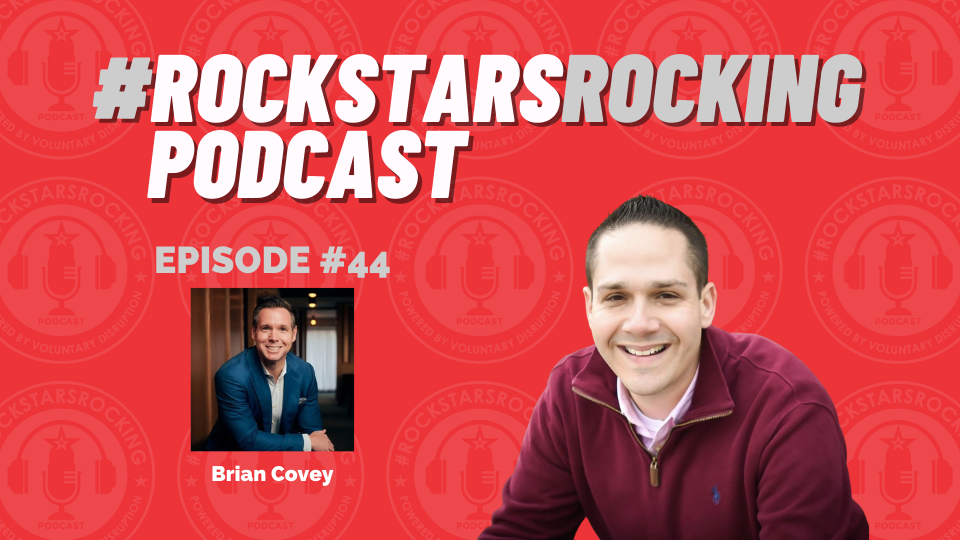 Podcast: Play in new window | Download
This episode of the #RockstarsRocking podcast features my rockstar friend, Brian Covey, VP, loanDepot, Olympic Soccer Pro, Best Selling Author, and Podcast Host, out of the Nashville Metro area.
How do you go from pro soccer player to VP of one of the largest mortgage companies in America – more importantly what did Brian learn along the way, the answer is A LOT!
Once an Olympic USA Soccer Player, Brian quickly learned how to get "cut" and literally… get cut. Fitness and mindset became masteries for Brian very early as his career was affected by the 2007 market crash just years after his soccer team days came to an end, right when he was raising toddlers with his wife Nicole.
Brian has mastered the art of a growth mindset, the art of winning, and the art of staying fit. He believes in integration and health, over all things. Brian is an executive at loanDepot, a proud father, an influencer, a top-rated podcaster, and a proud soccer dad. It's Brian's mission with his new best-selling book, "Conversations with Covey," to highlight some of the most incredible stories he's gotten to share on his podcast, 'The Brian Covey Show'.
In this week's episode, we dive into Brian's pursuit of balancing day-to-day life with his family, his work, his constant desire to nurture his social relationships, and how he can be a positive contributor to society. Brian speaks about how he's "Empowered by Failure" and how he failed to launch his new best-selling book in a way that most folks would want it to be released. He focuses on what he's done to pivot from his misstep as he embodies the idea of 'done is better than perfect'.
So, it's about that time to grab your favorite ice-cold beverage, click that play button, and tune in to this week's edition of the #RockstarsRocking podcast.
Episode Highlights:
Pursuing life balance between family, work, contributing to society, and nurturing relationships

Being "Empowered by Failure"
How the hit series on AppleTV+, "Ted Lasso," brings life lessons to the real world
Teambuilding and recognizing you need all members of a team to be successful
Association matters – surrounding yourself with great people you can learn from, as an investment in yourself
His new best-selling book, "Conversations with Covey"
So, I only have one question for you…? 
Are you ready to rock…?!
Connect with Brian:
Website: https://www.loandepot.com/loan-officers/bcovey
Website: http://www.briancovey.com/
LinkedIn: https://linkedin.com/in/brian-covey
Twitter: https://twitter.com/TheBrianCovey
Email: bcovey@loandepot.com

This Episode is Powered by:

Enjoy The Show?
If you haven't done so already, please make sure you're subscribed to the show, #RockstarsRocking, wherever you consume podcasts and if you feel so inclined, please leave us a review – 5 stars would totally rock!