As an intern, green as can be, I found out the hard way that words are very powerful things that have intense meaning.
I'd just closed my first 50-life case and couldn't wait for the employee group meeting. Visions of 80% employee participation were letting my mind cash checks that inevitably my mouth hadn't yet written. While presenting, I proceeded to, innocently enough, refer to the majority of their employees as "tow-truck drivers."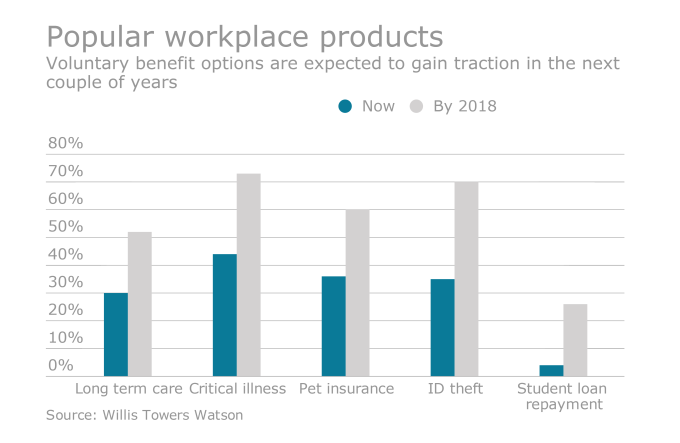 Uh-oh. All of a sudden, I heard strong rumblings from the crowd. Not realizing my detrimental mistake, some of the workers shouted that they're "auto recovery specialists," and that just because they drive a tow truck, doesn't make them "tow-truck drivers."
Yikes. My ignorance and failure to realize their perceived differences nearly cost me my new account. I certainly meant no disrespect, and I apologized profusely, but my lack of knowledge with respect to their profession made me see the potential irreparable damage that incorrect word choice can have in my business.
Flash forward to my early experiences trying to partner with traditional "old-school" health brokers in the early 2000s. Nearly every health broker I met with didn't care about what I now call "enhanced benefits," but are still commonly referred to these days as "voluntary." Most said there was no value in these types of products, and that all their clients needed was a comprehensive healthcare program.
After many meetings with multiple health brokers, I noticed that everyone kept referring to my products as "ancillary."
According to Webster's online dictionary, ancillary means "providing something additional to a main part or function. Supplementary."
In the early 2000s, while in its truest form, the word "ancillary" may have been a semi-reasonable term for the times. However, it's most certainly not the proper terminology to use now. With the ACA making the current state of healthcare such a train wreck, most of the health brokers who used to tell me enhanced benefits had no value and were unnecessary "ancillary" add-ons are now starting to jump feet first into the enhanced benefits space. Initially because they needed to make up for their dwindling health insurance commissions, but also because they're losing business to enhanced benefit sales reps who've been cutting them out.
With that in mind, I've had countless health brokers tell me that they're struggling with getting their client base on board with enhanced benefits for various reasons. They explain that even if they're able to install them, their challenge is that the employee participation levels are so low that it makes them question why they bothered placing the products in the first place.
The two questions I ask these struggling health brokers are:
What terminology and verbiage do they use when describing these benefits to their clients?
How do they advise their clients to implement their newly proposed benefits?
The candid answers that I continue to receive are that they refer to everything as "ancillary" or "voluntary," and that they enroll them using solely an online platform and/or call center.
Remember when I said, "Words are very powerful things that have intense meaning?" What message are you sending your clients about the new employee-funded benefits you're proposing, when you're constantly referring to them in a negative connotation using words such as "ancillary" or "voluntary?"
If your only methodology to educate and enroll your employee clients is through an online platform or a call center, then were you truly expecting overwhelming employee participation and profitability for your agency? The message your client hears insinuates that the products you're trying to install are "unimportant (and) non-essential." Subsequently, the way in which you're primarily advising them to educate and enroll these unimportant and non-essential benefits are what further exacerbates your initial perceived message.
Change your vocabulary to close more deals, and adjust your primary enrollment methodology to earn more revenue for your agency. Your clients' perception equals reality so when you replace "ancillary" with "enhanced," and frame "voluntary" in a more "mandatory" setting, your business will surely skyrocket.
Do you agree that word choice is paramount? Whether you believe I'm wrong or I'm right, I shared my opinion, now please share yours.