My daughter is playing baseball, not softball. Why, you ask? How about, why not? When recruiting new sales professionals to join my sales team, it never crosses my mind that I should only hire a man because women can't be in sales. That would be akin to telling the qualified and talented women I interview that they'd be better off working in an administrative role.
I respect administrative professionals just as much as I respect softball — there's a large place for both, but the question remains, why does society still push girls to play softball?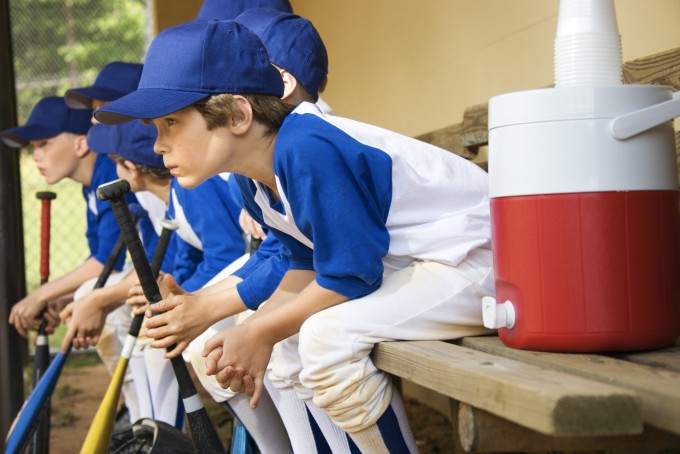 All of this "baseball is only for boys" vs. "softball is only for girls" has had my head spinning all season long, subsequently leading me to the realization that my first year of coaching 7- and 8-year-olds in youth baseball was very similar to my 16 years coaching thousands of commission-only sales professionals.
1) My daughter Dylan, the only girl on our team and in her entire league, came into baseball with minimal experience. Yet through her desire, hard work, fearless attitude and ability to be coached, she became one of the better players on our team, and I'd even argue, although I'm a bit biased, one of the top 40-50% in our league.
The vast majority of sales reps I've hired in my career have come to me with minimal to no experience in sales. They may not have been the most talented or the most naturally inclined sales folks, but what enabled many of them to become better than average and some even top 1% producers is that they all, like Dylan, had the sincere desire to be successful, a tireless work ethic, a fearless 'can-do' attitude and were extremely 'coachable.'
2) "Practice makes perfect?" No, practice makes you better. I don't believe that anyone is "perfect;" so I've always challenged this widely used old-time expression. The kids on my baseball team weren't perfect any more than I am. They practiced and practiced, and then practiced some more. All of their hard work and practice led our team to a winning record by season's end. That winning record wouldn't have occurred had it not been for all of that practice, where most of their family and friends weren't even around to see all the hard work they were putting in that would lead to those eventual wins.
Even the best sales professional isn't "perfect." I'll never forget how blown away my rookie sales reps were when they heard the story of how I personally role played and practiced my pitch in front of a mirror for many days in a row leading up to what, at the time, was the largest account meeting I had ever run. What blew them away wasn't just the practice I put in but the fact that I wasn't a rookie — in fact, I was a 10-year successful sales pro. That, in and of itself, is what they had a challenge wrapping their heads around. Why would an experienced guy like myself practice when I probably could do the presentation in my sleep? As usual, the final product is what is seen on the outside, but it's what you do to improve yourself while no one is watching that makes all the difference in the world.
3) My baseball team had many players with more heart and hustle than they had natural athletic talent, and I valued every one of them the same. I knew that if I could find a place for each of them individually, that their role would benefit our entire team as a whole. Whether it be rotating the players around the field until I found a position they thoroughly enjoyed, or whether it be moving them around in the batting order, I'm proud of the fact that I was successfully able to find a position and place for everyone on our team that, in the end, I believe they were happy with.
Not every sales professional is created equal. The quicker you figure out what their sales specialty is or can be, the better off they'll be individually, and your entire team is going to be as a whole.
I have always broken my sales reps down into five specific roles and positions:
Hunters: Those who love to prospect and book appointments.
Closers: Those who love to run appointments and close deals.
Quarterbacks: Those who love to set up and implement the new deal.
Fulfillment Specialists: Those who love to be what I call the "boots on the ground," interacting and performing day-to-day sales operations.
Servicers: Those who love to maintain the day-to-day well-being of our client accounts.
Help identify where your sales team members can be a proper fit, and watch your sales soar. Am I the world's best coach? Not yet, which is what drives me to work that much harder. Curious as to what the other 7.5 similarities are? Email me directly for a sneak preview, or stay tuned for part two, coming soon.